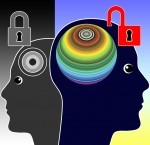 What do these famous pairs have in common?
Lennon and McCartney
Burns and Allen
Jobs and Wozniak
Lerner and Loewe
Siskel and Ebert
They are all dynamic duos: extrovert – introvert pairs who created something together that neither of them would have done on their own.
What's their secret?
Too often extroverts complain to each other about their introverted peers.
You never know what they're thinking. They take too long to respond. They're not good communicators.
And too often introverts quietly roll their eyes at their extroverted peers.
They talk too much. They speak before they think. They're not good communicators.
But it doesn't have to be that way, as these . . . → Read More: Dynamic Duos: How Introverts and Extroverts Create Breakthrough Results