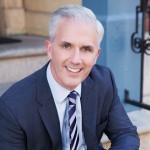 I had the pleasure of interviewing Scott Eblin, one of my favorite leadership experts, about mindfulness – the focus of his excellent new book Overworked and Overwhelmed: The Mindfulness Alternative.
Mindfulness is getting a lot of attention these days. A number of Fortune 500 companies, including Google, AOL, Apple and Aetna, now offer mindfulness classes for employees. In a recent blog post, I discussed mindfulness in the workplace.
Delving deeper into this topic, Scott explains what mindfulness is, how the practice of mindfulness helps with the very real challenges we face today, and some simple and easy things you can do to begin practicing it right now.
This 15 minute podcast, the length of a TED talk, is packed with helpful information. . . . → Read More: Overworked and Overwhelmed? Try The Mindfulness Alternative