About Seapoint Center
Founded by Jesse Lyn Stoner, Seapoint Center is a network of leadership experts dedicated to helping leaders create collaborative teams, organizations and communities that make a powerful and positive impact on the world.  
How We Work   |  Our Vision   |   Our Beliefs   |  Jesse Lyn Stoner Bio
How We Work:
We work in partnership with you to identify issues and solutions. You are the expert on your life and organization, and we are experts at a process to help you clarify what you want, to identify the obstacles, to create a plan and to make it actionable. If you are looking for someone to come in, do an analysis and leave you with a report on what you should do, we are not the right group. We roll up our sleeves and work collaboratively with you.
Our Vision:
Imagine a world where people bring their whole selves to their work and their workplace, respect each other and work collaboratively, so that collectively they achieve their full potential, and "accomplish the impossible" while contributing to the greater good.
These values guide our daily actions and decisions:
Transparency
Be open, honest, and forthcoming.
Seek and face the truth.
Say what you mean; mean what you say.
Collaboration
Engage through bringing our expertise and utilizing the expertise of others.
Seek new ideas and approaches.
Assume responsibility to communicate in ways that can be heard and understood.
Embrace diversity and actively seek to understand all perspectives..
Success
Hold the highest standards of professionalism, skills and knowledge.
Meet our commitments to clients and all stakeholders
Learn from our successes and our mistakes.
Stewardship
Contribute to creating a healthy, sustainable world
Help improve communities and the global environment
Our Beliefs:
We have better results when we involve others. When we really collaborate, not only are the results better but we also feel more connected.
People want to participate. When they are given an opportunity to participate, they bring their whole selves.
Diversity is a necessity. When diverse perspectives are combined, discussions are richer, more robust, and more relevant and we find better solutions.
The boundaries we create are artificial. When we remove them, we see we are all citizens of this planet and have a shared responsibility to shepherd it and support our evolution to fulfill our potential as human beings.
The images we hold manifest. It is important to create and hold positive images for our planet and humankind.
Jesse Lyn Stoner Bio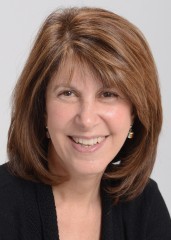 Jesse Lyn Stoner, founder of Seapoint Center, works closely with leaders helping them create collaborative, engaged organizations that make a powerful and positive impact on the world. A business consultant, coach, former executive, and bestselling author, Jesse has worked in a wide range of industries including Fortune 500s, small startups, government agencies, and nonprofits. Her clients include Edelman, Marriott, SAP, Stanley, Skanska, The Hartford, and Yale University, to name a few.
Jesse is coauthor, with Ken Blanchard, of the international bestseller Full Steam Ahead: Unleash the Power of Vision which has been translated into 21 language.  She is also coauthor of Leading at a Higher Level with Ken Blanchard et.al. And as a senior consultant at The Ken Blanchard Companies, she helped create many of the programs and materials in the areas of vision, teams, and organization excellence.
Jesse has authored several team and organizational assessments, including the Benchmarks of Team Excellence, a popular assessment that measures whether a team shares a common vision and has the needed processes and skills.
Jesse's first experience with the power of vision took place in a third grade classroom, where she taught reading to children with learning disabilities. One day it occurred to her that the children had experienced so many years of failure, they probably couldn't imagine themselves reading a book. Using mental imagery techniques, she had the children visualize themselves reading. That year the children made more progress and were happier than any previous class.
Intrigued by the children's success, Jesse went on to study the impact of vision in other settings. She wrote her doctoral dissertation on vision and leadership, identifying the three elements of an enduring vision. She then went on to develop practical ways to help leaders create a compelling vision and ensure it is lived.
Over the past 20 years since then, Jesse has supported hundreds of leaders in clarifying their vision, developing collaborative leadership skills and building high performance teams. And she has facilitated many large-scale collaborative change efforts in companies such as Honda, Jackson Hole Ski Resort, Stop and Shop, and TJX (T.J. Maxx and Marshalls), and T. K. Maxx (Europe).
Jesse served as the Executive Director of Guest House Retreat and Conference Center during the start up period. Under her guidance the organization was designed, opened for business, and exceeded revenue goals the first year. Most recently she supported the creation and launch of the Berrett-Koehler Foundation by facilitating the design and launch, and then serving as Interim Executive Director during the startup period. Jesse received a masters degree from Syracuse University, advanced degrees in psychology and family system, and a doctorate in organizational development from the University of Massachusetts.
Jesse's weekly blog is ranked as one of the top 100 leadership blogs and can be found at www.jessestoner.com