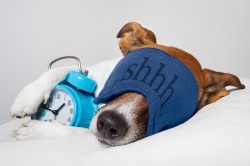 The results on her 360 feedback were troubling… for her boss… but apparently not for her. Susan was delivering great results, and she knew it. She had successfully led the effort to launch three new products since she had joined the company two years earlier. Bright, ambitious and well-educated, Susan had a clear career path in the company.
She was surprised her direct reports had rated her so low on empathy, managing emotions and providing feedback, and she reluctantly agreed when her boss suggested she work with a coach.
Susan hit the snooze button on her wake up call.
After a few coaching sessions, Susan decided she was too busy to continue and that she could resolve the issues on her own. Indeed, things did improve for a while, and Susan was given additional responsibilities.
Fast-forward three years:  Susan is no longer with the company.  The company did not continue to tolerate her behavior despite her marketing brilliance.
Snooze and you lose!
Recently I wrote about how Alfred Nobel answered his wake up call, and in the comments section I shared a personal wake up call of my own.  Everyone gets a wake up call at some point.
The question is: how are you going to answer yours?  Here are four tips:
1.  Pay attention.
First listen to the message in your wake up call.  Set your inner critic aside and listen with objectivity. If you're beating yourself up or defending yourself, you won't get the message. You can't respond if you don't hear the call.
2.  Create space.
Most likely you won't know what to do right away, and your first impulse might not be the best one. Jumping to action might relieve your anxiety, but you might be jumping out of the pot and into the frying pan. Before you start doing something, just stop doing what is inconsistent with the message.  Susan could have backed off from giving so much direction for a bit.  If your wake up call is about a career change, it's difficult to think about options if all of your time is filled. The point is to take some time for reflection and stay with the message until it has been digested and understood.
3.  Show up.
Sometimes an alchemy occurs when you are clear about what you want and create space. You don't necessarily have to figure it all out.  On the other hand, sitting back and just waiting for magic to occur is not a good idea either. It's important to show up and be present so when opportunity arises, you'll recognize it.  Susan could have started listening more to her team. She could have asked for more information to better understand the feedback or even asked for their thoughts on how to proceed with the current project. If your wake up call involves a career change, you could talk with people who are doing things that look interesting about what their work really entails, what they like about it and what they don't. This is a time to ask lots of questions.
4.  Make your decision visible. 
Once it is clear what to do, make a commitment to take action. When I decided I was only going to work within a 100 mile radius of my home, I didn't just sit and wait for the phone to ring. I let people know my intention. And I followed up on their suggestions.  Making it visible serves two purposes:   1) It activates your support network, and 2) It holds your feet to the fire and makes you accountable to take action.  If you don't feel comfortable making it public, write it down and put it somewhere visible to yourself.