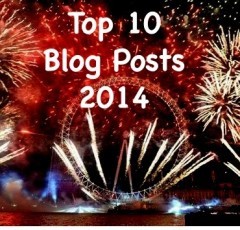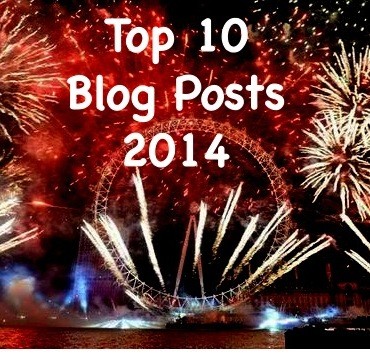 I have come to look forward to my annual end of the year blog review. It's an opportunity to take my own advice and reflect on the big picture before I jump into the new year. It always provides some insights and some surprises.
This was a banner year for my blog, averaging close to 50,000 views a month. I was included on many of the top leadership blogger lists, and in December I was included in Inc. Magazine's 100 Top Leadership Speakers.
I'm delighted my blog is so widely viewed because I put a lot of effort into crafting my posts. I aim to provide original content that is relevant, practical, challenging, and include actionable advice. My goal for 2015 is to shorten my time in creating my posts while maintaining the same level of quality.
To identify my top posts of 2014, I used the same formula I used last year which includes the number of views from Google analytics, the number of social media shares from my website, and the number of reader comments. It's interesting to see what my readers liked the best, which doesn't always include my personal favorites.
I was honored to host many excellent guest posts this year, which I did not include in my list. The top guest post (using my formula) is: The New Rules of the Social Age , an excellent article by Ted Coiné.
Most importantly, I want to take this opportunity thank you, the readers of my blog. One of the reasons I put in so much effort is that I get back as much as I give. The comments you leave help me deepening my own thinking and inspire and enrich me.
Warm wishes for a healthy and joy-filled new year.
~ Jesse
My Top 10 Blog Posts of 2014
#1.  How to Create a Shared Vision That Works
This was a break-away top post, placing it among my all-time top posts ever. I am delighted because I spent three years getting ready to write this post. It outlines the steps to create a shared vision by providing links to posts I have written over the past three years and includes all the major concept in my book Full Steam Ahead! Unleash the Power of Vision. Many people write a book comprised of their blog posts, but this might be the first time someone has unpacked their book and turned it into a comprehensive series of blog posts.
#2.  The 40 Best Leadership Quotes
This is another break-away post that ranks among my all-time top posts. I wrote it because I had been looking for some good leadership quotes and noticed that none of the lists had more than 10% by women. It was so out of balance that I decided to create a list of great quotes mostly by women. I never mentioned the ratio and the funny thing is that although this list has been quite popular, no one seems to have noticed that the quotes are primarily by women.
#3.  5 Questions That Will Help You Be a Better Leader
This is likely to become another all time best post because it is already number 3 on the list and was just published a month ago.
#4.  Emergent Leadership Topples the Pyramid
I'm glad this one is so high on the list because it is my favorite post of the year. It presents a different model of leadership – non-hierarchical – and challenges some current thinking about servant leadership. I spent a lot of time researching examples and working on this post and am proud of it.
The learning for me in this one was a post can be very short and still very powerful. (This is a skill Seth's Blog and Dan Rockwell @leadershipfreak have mastered). What I especially like about this post is I don't bother with any the old "active listening" stuff. It gets right to the heart of the matter.
#6.  Results Driven vs Process Driven Leadership
Provides guidelines for when to involve others and when to do it yourself.
#7.  The Two Faces of Leadership
I am pleased this is such a popular post for two reasons – 1) it's such an important message and I'm glad others agree, and 2) I spent about half the amount of time writing this which reinforces that my goal to reduce my writing time is realistic.
#8.  How to Identify Team Values that Unify and Guide Your Team
I originally wrote this piece for inclusion in Barbara Kimmel's new book TRUST Inc.: 52 Weeks of Activities and Inspirations for Building Workplace Trust.
#9.  The 12 Team Behaviors That Drive Team Performance
This posts discusses what you can do as a team member to help your team become a high performance team.
#10.  The Art of Hosting Meaningful Meetings
There is only one good reason to have a meeting – to create and tap into the collective wisdom of the group.