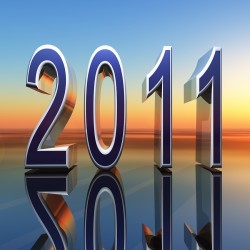 2011 closes the first year of my blog.  It's been a year of learning – the biggest of which was learning how to condense what I want to say into a readable chunk. I still find the shorter the post, the longer it takes me to write.
I've had the good fortune to connect with and learn from some of the great leadership bloggers. Early on Bret Simmons advised me that "content is king." His excellent advice helped me focus. Wally Bock has generously offered feedback in finding my voice. I am also grateful to have connected with Becky Robinson, Mary Jo Asmus, Tanveer Naseer, Art Petty, Dan Rockwell, Lolly Daskal, Chris Edmonds, Whitney Johnson and Gwyn Teatro. I have benefited from their advice as well as by reading their excellent blogs.
Awareness and readership of my blog has grown geometrically. But because it is new, many people are not aware of some of my earlier posts which contain some of my most important content.
In reflection, I thought it might be helpful to list my top five most-read posts and three of my personal favorites. I would also like to invite you to look through some of my other earlier posts, especially those in March and April.
Warm wishes for a wonderful new year!
My Top Posts of 2011
6 Guidelines to Create a Vision For the Life You Really Want:   You are more likely to get what you want if you know what it is. This post explains how to discover what matters most to you.
5 Tips to Ensure Your Values Unify Your Team  This post explains how to use shared values to resolve conflict and make sure your values really work.
Be a Better Leader, Remove Your Self-Imposed Limitations  Your team can only be as great as you believe it can be. This post highlights some unconscious beliefs that can limit your success.
6 Tips to Set Goals That Will Get You Where You Want to Go  This post explains how to set the right goals and make sure they work.
5 Easy Ways To Tell If An Organization Is REALLY Values-Driven  What do Zappos, Ben and Jerry's, and Southwest Airlines have in common? They are all financially successful, values-driven companies. A lot of companies claim to be values-driven. But it does not necessarily mean their values guide decision-making and behaviors company-wide on a day-by-day basis.
Three Personal Favorites:
Manage the Mid-Space or Your Vision Will Fail   Many companies suffer from a huge disconnect between the high level view of vision and strategy and their day-to-day execution. I call the space in-between the "mid-space." This post offers seven things leaders can do to connect the mid-space.
6 Questions to Uncover the Purpose of Your Work   People who believe their work provides a worthwhile service, experience their work as easier and more fulfilling. This post explains how to find that deeper purpose.
Diagnose & Cure Team Drift  (published in The Harvard Business Review)  This post tackles an important, little-talked about issue for teams – "team drift."  While major changes alert us that we might be off course, "team drift" occurs as a result of a series of small things, each insignificant on its own, the total of which has a cumulative impact. Teams usually just slowly continue to drift off course, not even aware of what's happening. This post lists 7 warning signs of "team drift" and the 4 steps to address it.