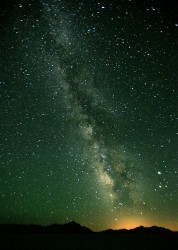 This is a lovely week – the last week of the year. The darkest week of the year, here in the northern hemisphere. If we pay attention, we can't help but pause.
What does any great athlete do before they…
…. dive into the water
…. throw the discus
…. grab the rings
They pause.
What are they thinking about? Nothing — absolutely nothing.
Shabbat means stop, cease. That's what this week beckons us to do.
Wait a moment. Before you think ahead to 2012.
Go a little slowly. Be a little gentler. Take in the opportunity this week offers.
Pause, and then reflect. Let your mind traverse the year. Watch the movie. Don't turn it into a project. Just see what emerges.
Soon I will blog about about vision, goals and taking action because it will be time to take stock and plan for the new year.
But first it's time to pause.
This is the moment of between, the moment that separates you from what was and allows you to focus on what can be. It's an important moment. It doesn't last long, but you can experience it if you stop and pay attention.