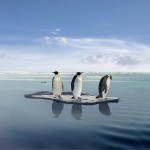 Did you ever watch in dismay as a good team began to make a series of bad decisions?
It can happen with any kind of team – a work team, sports team, political team, or volunteer team… in any kind of setting – business, government, school, non-profit.
Here's what happens: The team starts off enthusiastically and moves ahead quickly. Things seem to be humming along, and then, bam! They make some terrible decisions, things come to a screeching halt, and everyone wants to jump ship.
If you've ever been a member of one of these teams, you know how devastating it is for all involved. If you wondered what happened, you might find some clues here.
More importantly, if you are currently a member of . . . → Read More: Why Good Teams Make Bad Decisions