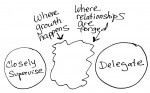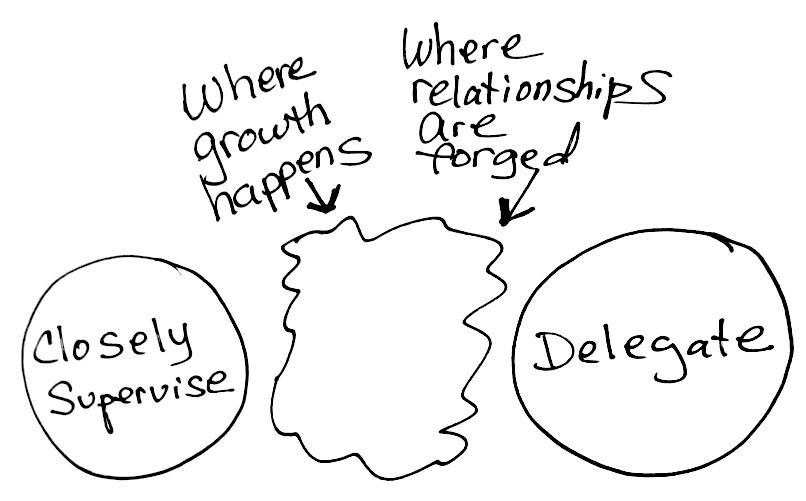 Most of us know what Supervising Closely looks like. It's doing things like:
Setting goals. Telling what needs to be done. Explaining how to do it. Setting timelines. Checking progress. Providing frequent feedback.
And most of us know what Delegating looks like:
You leave them alone and let them do their job.
If you want to be an effective leader, you need to be able to hang out in the space in the middle.
It doesn't work when you try to jump over that space.
When you jump from Closely Supervising to Delegating.
Nancy decided to delegate her calendar to her new assistant. Her assistant took over scheduling like any other activity – she efficiently . . . → Read More: The Space Between Supervising Closely and Delegating