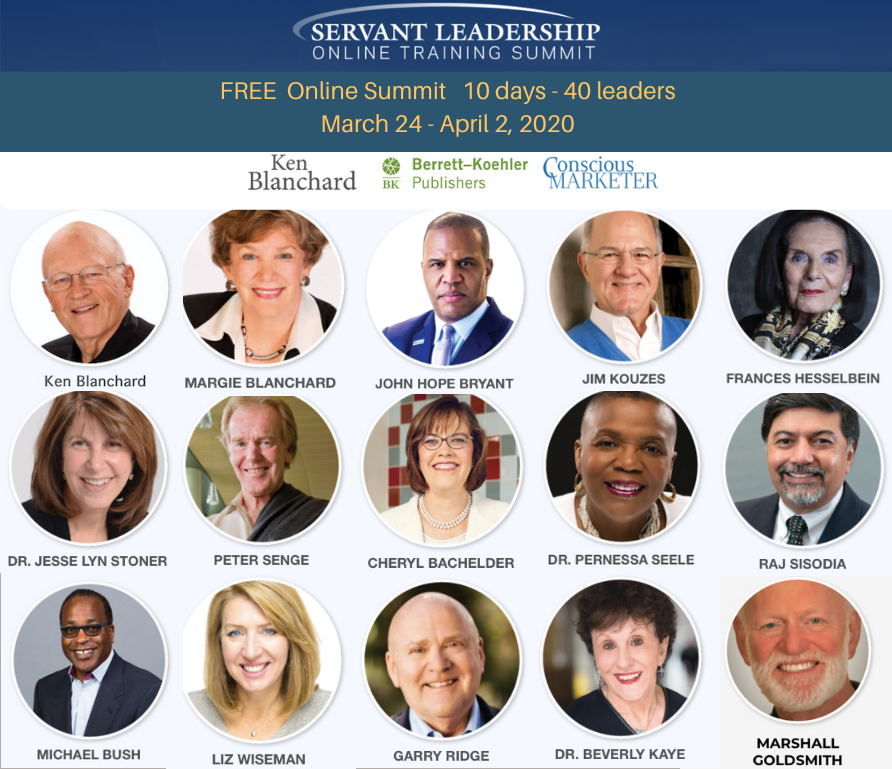 I am excited to participate in the Free Online Servant Leadership Summit, hosted by Ken Blanchard and Berrett-Koehler Publishers. You will have an opportunity to hear me, along with over 40 leadership experts, on one of the most important and effective leadership approaches.
The Summit kick-offs on Tuesday March 24, and continues everyday for 10 days.
I will be speaking on Friday March 27 on the role of vision in servant leadership.
This is such a tremendous opportunity. Once you sign up, you can choose which sessions you want to watch. Click here for more information and to register.