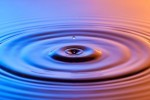 Do you wish senior leaders would make some changes in your organization? Instead of waiting and wishing for someone from above to provide leadership, you can make a significant impact no matter what your role is.
According to Steven Covey said, "Most people think of leadership as a position and therefore don't see themselves as leaders."
The assumption that organizational change has to start at the top is wrong.
Peter Senge says to "give up traditional notions that visions are always announced from 'on high' or come from an organization's institutionalized planning process."
Michael Beer of Harvard Business School agrees. "Managers don't have to wait for senior management to start a process of organizational revitalization."
You might be wondering, "How can I change my organization . . . → Read More: Organizational Change Can Start Wherever You Are