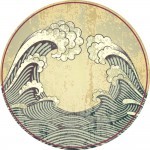 Guest Post by Peggy Holman
Like a great wave, cultural stories carry us along, creating a coherent view of our world. For example, the phrase the "American Dream" evokes a story that has inspired generations to believe that no matter who they are, by working hard, they have the opportunity to succeed.
When such a narrative peaks and starts to decline, no longer living up to its promise, a new wave of possibilities begins to churn. Small, even invisible at first, some stories catch on and a new narrative wave forms as the old one dissipates.
As a new story grows strong enough to compete with the old story, some of us feel confused, betrayed, depressed, or lost. Others . . . → Read More: Change Your Story, Change Your Organization