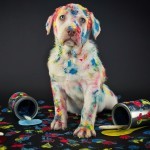 "Bad news isn't wine. It doesn't improve with age." –Colin Powell
One of hardest tasks in management is how to give your boss bad news. After all, you want to show you've got everything under control, are making the right decisions, and are executing flawlessly.
As a leader, you want to shine the best light on your team—it's hard when that light reveals a big mistake.
If you've got bad news, I've got some good news. Handling bad news well can increase your leadership credibility. Helping your team recover from bad news will help to them learn and grow.
Bad News the D.A.R.N. Way
Bad news is never easy. Here are 4 steps to share your news and accelerate the recovery.
1. Disclosure
Explain the . . . → Read More: How to Give Your Boss Bad News and Keep Your Credibility