Victor's team had recently delivered a couple of large projects, and he was pleased with their performance. But there was feedback that they were feeling burned out, and two people had recently requested transfers.
When I suggested creating a Team Charter, he told me, "Planning is fine, but I'm all about action. I'd rather see people take action and feel ownership than set up a bunch of rules that slow things down."
Is Victor right? Absolutely!
When people initiate action, they assume greater responsibility for ensuring a successful outcome.
Is Victor wrong? Absolutely!
When people take random action without clear agreements with others, they are likely to waste their time and other's as well.
Here's the paradox:
Taking the time to get clear agreements does slow things down.
But… going slow in the beginning can help you to go faster sooner – faster in the right direction, with smarter decisions.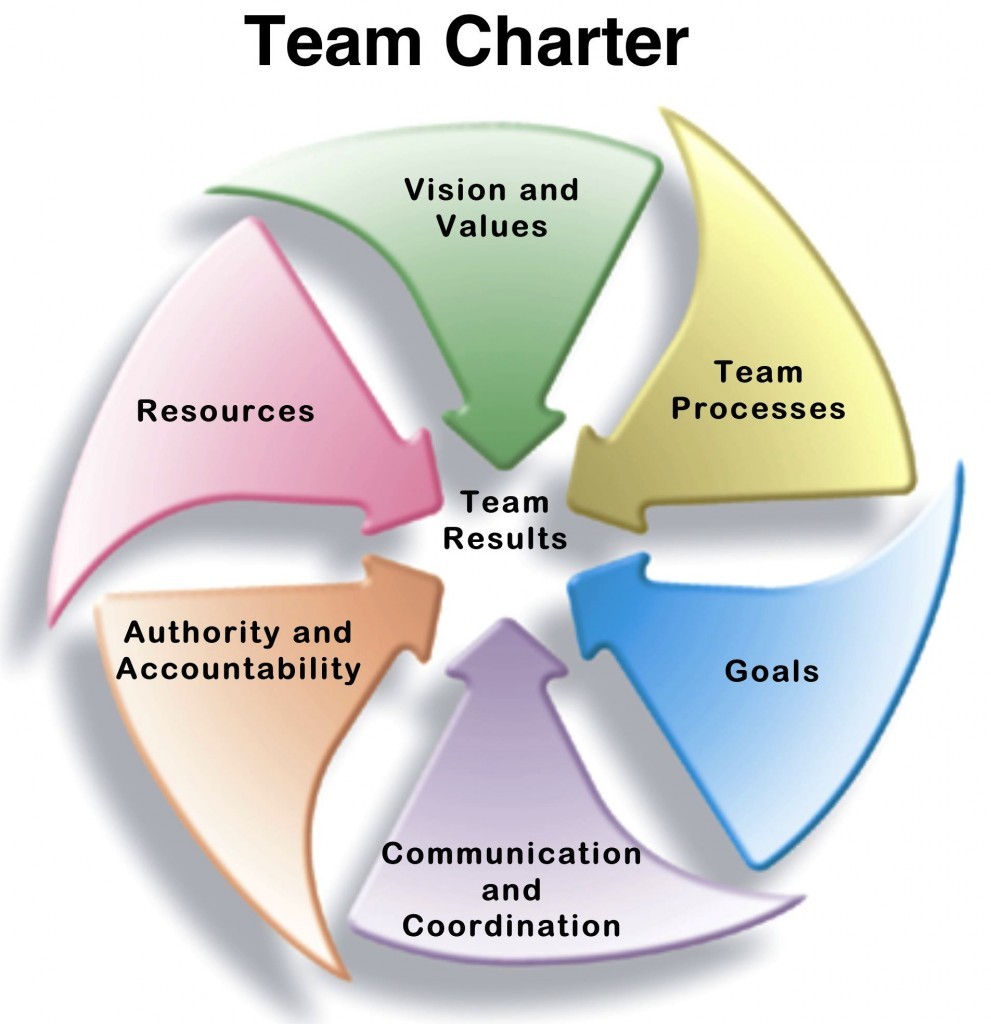 To create a Team Charter, answer these questions:
The discussion itself is as important as the answers because through the discussion, team members understand each other's viewpoints better and develop a deeper sense of trust.
1. Vision and Values
What is the purpose of this team? Why does it exist? Why is it worth investing this time and effort?
What shared values are needed to guide how we approach our work and how we work with each other?
What would we see that would indicate we have been successful?
2. Team Processes
How will we organize to accomplish the work? What is the best structure? What roles are needed?
What planning and problem solving process are we going to use?
How will we coordinate our efforts?
How will we make decisions?
3. Goals
What are the deliverables?
How will we measure success?
What are the timeframes?
4. Communications and Coordination
What information needs to be shared?
When will we meet, how frequently. where, etc.
How will we keep up to date on the team's progress? How will we communicate between meetings?  How often?
5. Authority and Accountability
To whom is the team accountable?
What is the team's decision-making authority?  Do any decisions require outside approval?  If so, how will approval be obtained?
What decisions can be made by subgroups and what decisions need to be made by the whole team?
How will we track and report progress on commitments and action items?
6. Resources
Who are the members of the team and what are their primary areas of expertise?  Is any other expertise needed?  Are there any other groups or individuals that need to be represented or consulted?
How is the team financially supported?  Do we have the materials and technology needed?
Are the time demands on team members understood and considered reasonable?
What information do we need?  Do we have access to all the information we need?
Do our team members need any special training?  (i.e.  Working as a team, problem-solving, listening skills, etc.)
Use Your Team Charter
Is there conflict on your team? Before you blame each other, make sure you have clear agreements on the elements of a Team Charter. Often what appears to be interpersonal conflict is resolved once assumptions are surfaced and clarified.
Update your Team Charter as new goals are set and new questions arise about how you need to work together.
Many teams get bogged down in details and never reach their full potential because they have not created clear expectations around how they will work together. Taking time to get clear agreements can save you a lot of time with duplication of efforts, heading in different directions, and with the many other issues that arise from lack of clarity.