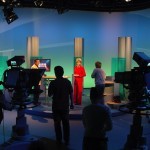 "The best way to predict your future is to create it." – This popular quote is attributed to Peter Drucker. But what does it really mean?
Do you muscle your way into the future, constructing your life as though it's a project? If you try to do that, you'll be disappointed.
The real meaning behind this statement is that we need to assume responsibility for our lives and the future we want to impact.
It starts with focusing on the reality you create right now, which is shaped by what you focus your attention on and the images you hold in your mind.
Advanced studies in neuroscience show that we are hard-wired to focus on negative images. When we see something beautiful, we notice . . . → Read More: The Best Way to Predict Your Future