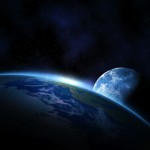 This is a lovely moment. The darkest day of the darkest week of the year in the northern hemisphere.
It is the moment before the balance shifts and light begins to overtake darkness.
On the winter solstice, the rhythm of the sun pauses as it changes direction from decrease to increase.
If we pay attention, we, too, can't help but pause.
This darkest day of the darkest week beckons us to pause.
What does any great athlete do before they…
…. dive into the water
…. throw the discus
…. grab the rings
They pause.
What are they thinking about?
Nothing — absolutely nothing.
Shabbat means stop, cease. That's what this week beckons us . . . → Read More: Pause Before You Plan