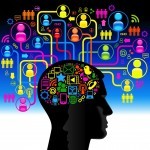 Much of your brain is hardwired from birth. Our primitive reflexes make us hyper-alert for bad news. Our brains detect negative information faster than positive information, and we have a stronger memory for painful experiences than pleasurable ones. This hardwiring ensured the survival of our ancestors.
But the world has changed, and we now know more about how our brains can best help us in today's world. Studies in brain science have revealed that our prefrontal cortex provides thinking processes that allow us to override the primitive instincts that no longer serve us. It gives us the ability to make choices about our behavior – IF we are intentional.
Brain science shows us the old excuses don't hold up.
Far too many leaders are . . . → Read More: What Brain Science Can Teach Us About Leadership