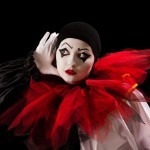 My friend Jake said, "When someone tells me about a problem, I used to try to help them solve it. But I've learned that simply listening can be more helpful than the best advice I might give."
Jake is not alone. Many of us equate listening with problem-solving, and we don't even realize it. We believe that when someone shares a problem, the best response is to help them find a solution.
Do you know how to REALLY listen? … to listen without feeling responsible to help the person find a solution?
The REAL listening skills.
Some years ago during a YPO Forum moderators training program, one of the participants had this explanation of the power of real listening faxed from his office. I've . . . → Read More: How to REALLY Listen