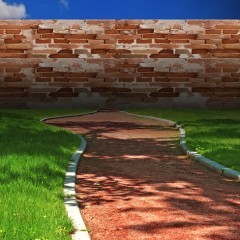 Why are so few companies values-driven? Even when they start down that path, why do they wind up dead-ended?
A 2012 study shows "employees want their organizations to display honesty and integrity in business activities," and "when leaders behave consistently with the core values, they earn employees' trust and confidence."
More so, it makes good business sense – research shows high-trust companies significantly outperform those that aren't in the marketplace.
So why do so many companies fail in their effort? Here's a true story and the 5 common errors they made that will derail any effort, including yours.
A True and Typical Story
This is a true story, but the name has been withheld to protect… well, frankly, me. It is an organization I am involved with. But it really doesn't matter who the company is because, sadly, it's a pretty common story.
Someone on the leadership team suggested it would be a good idea to identify company values. The task was assigned to a small group to bring back to the team.
The group sent out a company-wide survey, and then held a meeting to review the results where they identified five values. They presented their list to the leadership team, who formally adopted them as the company values.
The values were sent in a memo to all employees, were published on the website and listed in the employee handbook. There was no further discussion about them. And today, if you asked someone what they are, they would need to look them up.
How can you be a values-driven company if people don't even remember what the values are?
5 Reasons Their Effort Failed
Error #1:  Seeing values as separate from the real work.
The leaders delegated the task and then disengaged. If they had taken the time as a team to discuss what values they believed were critical to their future, they would have seen how the values could drive the behaviors needed to accomplish the work and achieve the business results.
Error #2:  Lack of conversation.
It was a mistake to rely on a survey to identify values. They missed the opportunity to engage the workforce in a conversation. It is only through involvement and dialogue that values becomes more than words on paper – where people clearly understand them and become committed to living them.
Error #3:  Failure to link values to the organization's purpose or mission.
Because values guide behavior and decision-making, it is important to choose the values that are needed to guide the organization into the future. Simply identifying the values that currently exist describes where you are, but these are not necessarily the values needed to help you get where you want to do.
Error #4:  Failure to be descriptive.
Words mean different things to different people. It is important to provide a clear definition and examples of what the behaviors look like for each of these words.
Error #5:  Lack of feedback and accountability.
Processes need to be set up to monitor whether the values are being modeled by leaders and lived throughout the organization, to know if they are being used to resolve values conflicts, or to provide consequences for serious violations. Without feedback and accountability, the effort of identifying values becomes simply an activity to check off a list, rather than a guiding force.
A Look at Another Company
Here are another company's published values:
Respect: We treat others as we would like to be treated ourselves. We do not tolerate abusive or disrespectful treatment. Ruthlessness, callousness and arrogance don't belong here.
Integrity: We work with customers and prospects openly, honestly and sincerely. When we say we will do something, we will do it; when we say we cannot or will not do something, then we won't do it.
Communication: We have an obligation to communicate. Here, we take the time to talk with one another… and to listen. We believe that information is meant to move and that information moves people.
Excellence: We are satisfied with nothing less than the very best in everything we do. We will continue to raise the bar for everyone.
Publishing values like these might look good, but they won't help you become a high-trust, values-driven company unless you also pay attention to:
– Involving people widely in identifying the values.
– Clarifying exactly what they really mean, with specific examples of behaviors.
– Linking them to the company's mission.
– Integrating them in real work.
– Setting up feedback and accountability processes to ensure they are consistently lived.
Most likely this company made all five errors, since these are the 2000 published values of Enron.