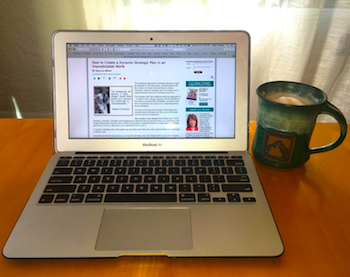 My year-end review has become one of my favorite posts to write. I get to take a step back and reflect on the big picture – to identify my most popular blog posts of 2017, look for patterns, and see what I can learn.
Here's what I found:
➤ Over 30,000 views a month.
➤ My readers are spread around the world!
48% in the United States; 10% in India;; 7% in the UK; 5% in Canada; 5% in South East Asia; 5% in Australia; 5% in South Africa.
➤ 61% of my readers are under the age of 34.
28% are ages 35-54.
11% are over the age of 55.
➤ 55% are male; 45% are female.
To identify my most popular blog posts of 2017, I created a formula using the number of page views according to Google Analytics, the number of social media shares, and the number of reader comments.
I am in awe of the number of insightful and thought-provoking comments on my posts. I put a lot of effort into writing posts, but your comments are what bring them alive. They offer an opportunity to explore the topic more deeply and stimulate new thinking.
So thank you, dear readers. You make it worthwhile! Warm wishes for a wonderful 2018!
Jesse
My 10 most popular blog posts of 2017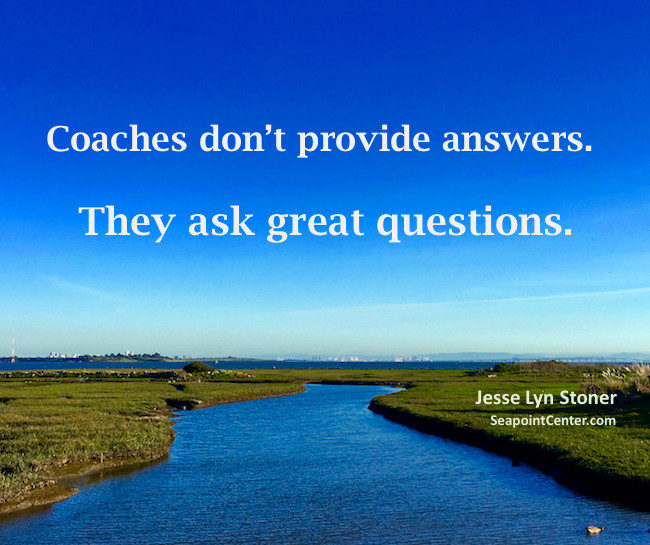 Number 1: 25 Powerful Coaching Questions to Get Where You Want to Go
Coaching is not just for problems. Coaching helps you avoid problems by providing space to think and be more intentional about your goals and actions.These coaching questions help you find your own answers, solve problems and get clear on your goals.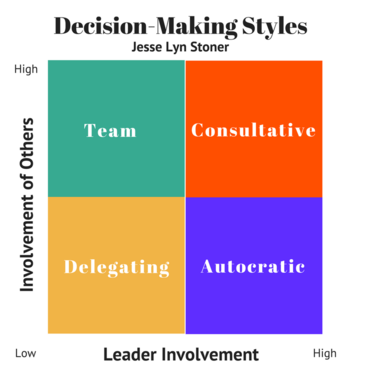 Number 2: Four Decision-Making Styles and When to Use Them
What are your decision-making styles? Leaders who are guided by personal preference are more likely to make bad decisions and create team resentment.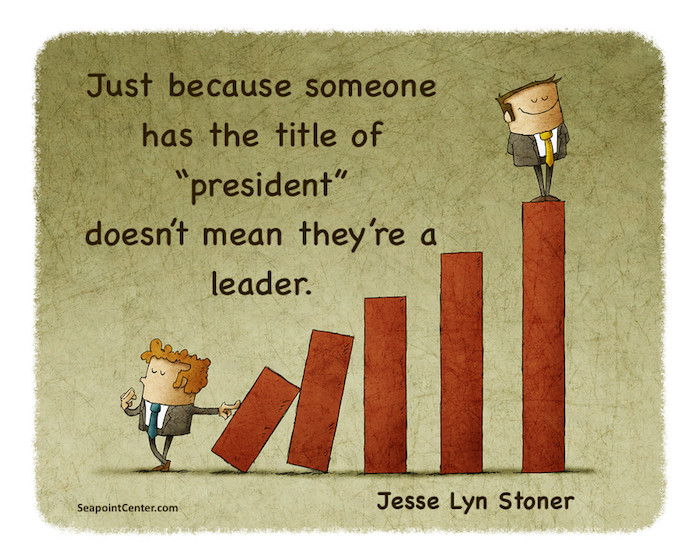 Number 3: How to Recognize a Leader 
How do you recognize who's a leader? Is it the person telling everyone what to do?
Not necessarily. If he is being ignored, he is only talking to himself.
Is it the person giving directions? Telling people where to go?
Not necessarily.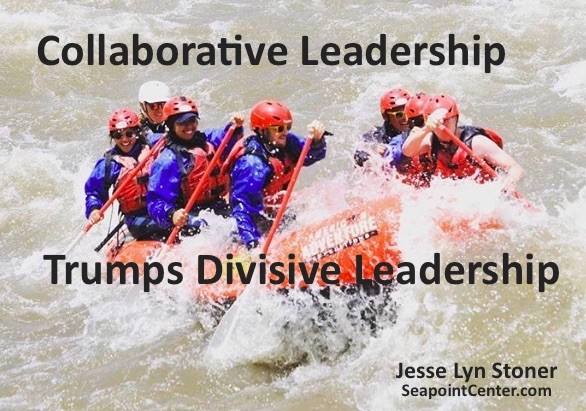 Number 4: 8 Principles of Collaborative Leadership
Anyone can be a collaborative leader — no matter whether you are the president, a mid-level manager or a front-line supervisor. On the other hand, just because you've been elected or assigned the role of leader, does not mean you are providing leadership.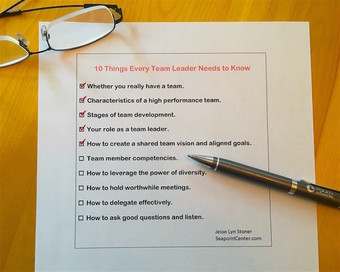 Number 5: 10 Things Every Team Leader Needs to Know 
Want to build a high performance team – where the team consistently achieves its goals and where team members are proud to be members? It's not that hard, but you won't get far if you just try to "wing it." These are 10 things every team leader needs to know.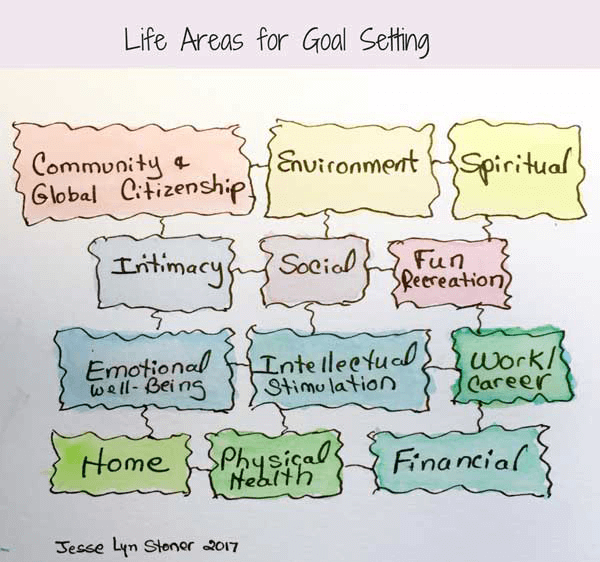 Number 6: Don't just set SMART goals, set the RIGHT goals
Goal setting is powerful. Research shows you are likely to perform at a higher level if you set SMART goals. But how do you know what are the right goals to set? Goals are milestones that mark the way on your journey. If you set the wrong goals, you will get sidetracked.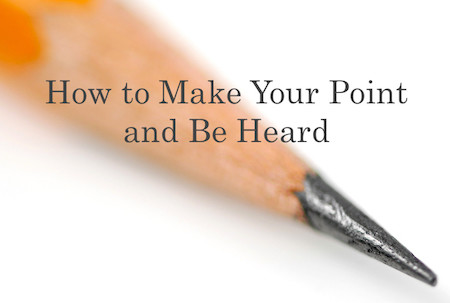 Number 7: How to Make Your Point and Be Heard When You Speak Up
It's quite frustrating to be not heard when you speak up, and unfortunately, it's more common than you might think. Speaking up in a group setting is one of the biggest challenges many people face. And it doesn't happen just in groups. Did you ever have a quick conversation with your boss in the hall and walk away thinking you missed out on the opportunity to share a good idea?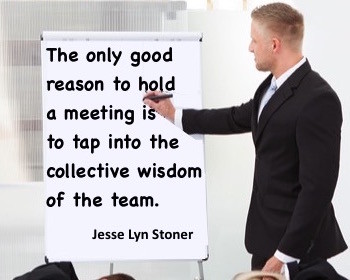 Number 8: Keep Your Team Engaged With Meetings That Matter 
According to studies, managers spend about 35% to 50% of their time in meetings.  And most of them report it is a waste of time. How effective are meetings where less than half the people are paying attention at any given moment? Here are 7 tips to hold engaging meetings that are not a waste of time.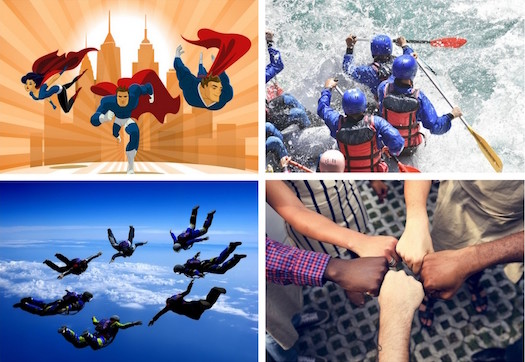 Number 9: Team Alignment Is For the Birds! 
Stop trying to align your team. We need teams composed of individuals who are able to make quick decisions on how to respond to what comes their way, who are able to use their good judgment to solve problems, who coordinate their efforts with each other, and who come up with fresh new ideas. A compelling vision is a more powerful way to unifying your team than trying to align them through structure, policies and procedures.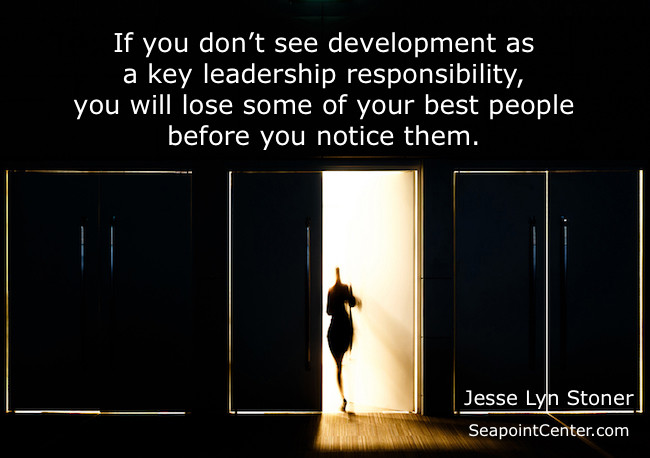 Number 10: Team Development Is a Key Leadership Responsibility 
Too many talented individuals get overlooked when managers don't view development as their responsibility. The best way to get "the right people on the bus" is not to go out and hire new ones, but to develop the ones you have.