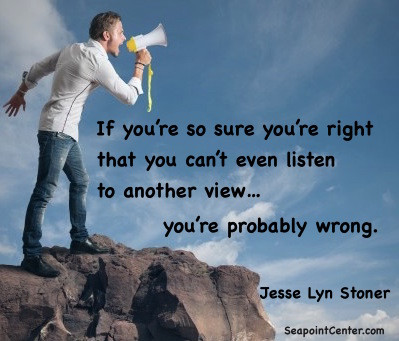 Tired of so much adversity and polarization? Who are you listening to? Instead of talking with people who agree with you, have conversations with those who don't.
Start with listening. Is there something you agree with? Use that as your reference point when you do start to talk.
Thursday Thoughts: If you're so sure you're right that you can't even listen to another view, you're probably wrong.
*       *       *       *       *       *       *       *       *       *       *       *       *       *
In addition to my regular leadership blog, I offer "Thursday Thoughts" – simple truths that provide an opportunity for reflection and deeper understanding.