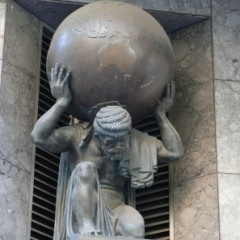 Guest Post by Dan Rockwell @LeadershipFreak (Jedi Master of leadership lessons in less than 300 words)
I thought vision casting was about me. Jesse Lyn Stoner taught me that vision is about us.
I used to craft the vision and spring it on my team. I'd declare, "Here's where we're going."
It's the only model I ever saw.
Casting vision as a solo act reflects top-down, disconnected leadership.
In the end, it isn't leadership at all. It's declaration.
Vision that's about us takes
openness,
courage,
candor,
transparency, and
flexibility.
The declarative approach is easier at first, but ineffective in the long run.
I haven't fully learned the lesson. I still tend to act independently and expect others to get it.
Old habits die hard.
When vision is a solo act:
Leaders pressure people into conformity.
Adversarial relationships emerge. Everyone doesn't want what you want.
Frustration fractures relationships.
Vision as a team effort:
The question is, "What do we want?"
The process is, let's talk about it.
The key is, shared values.
There are still bumps on the collaborative vision-casting path.
When the "wrong" person participates, things go haywire.  By "wrong," I mean someone whose values are badly misaligned with the organization.
Successful vision crafting transforms leadership from pushing to aligning and igniting.
In the process, I find myself pulled by my team.