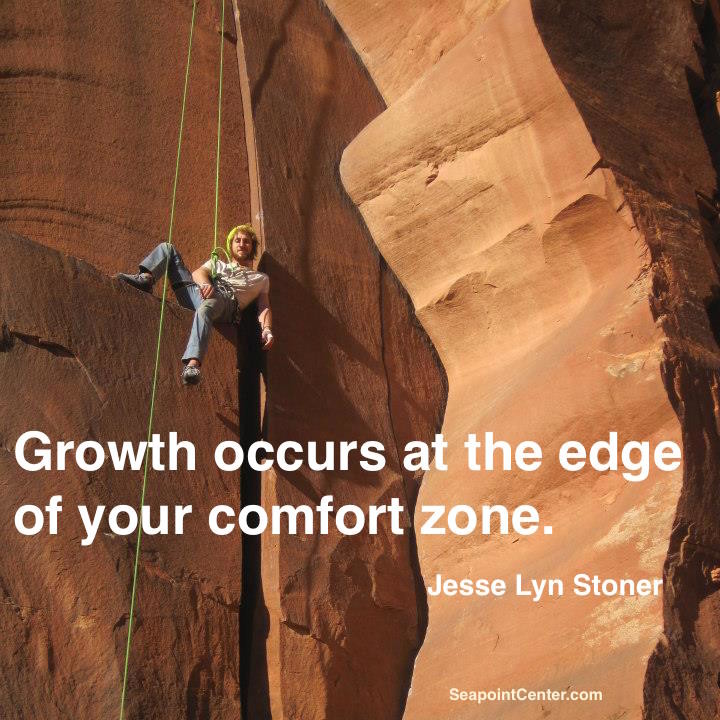 Thursday Thoughts:
Too much time in the safety of your comfort zone leads to stagnation. Too much time outside your comfort zone is anxiety-producing. If you want to grow, dance along the edge of your comfort zone. Take a step over every once in awhile, and then come back to relax and integrate what you learned.
Growth occurs at the edge of your comfort zone.
*       *       *       *       *       *       *       *       *       *       *       *       *       *
In addition to my regular leadership blog, I offer "Thursday Thoughts" – simple reminders and food for thought.