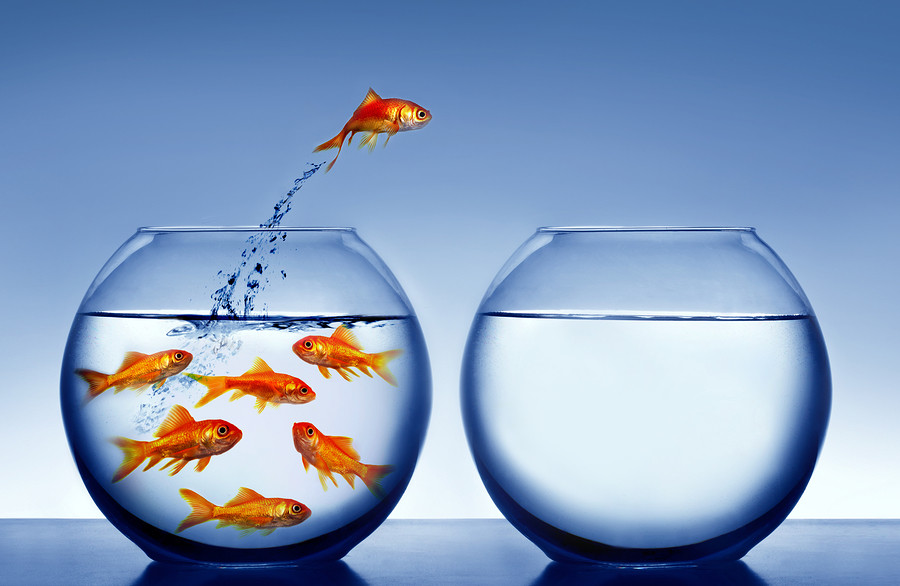 The jump from the role of individual contributor to a first-time manager is one of the most dramatic and most challenging leaps one can make. It requires a complete shift in how you see your role and in how you deliver results. And unfortunately, most new managers are ill-prepared.
Typically organizations promote their high performers into the role of manager. But just because someone is great at getting the job done doesn't mean they know how to work through others to get the job done. The skills that served you as an individual are not the same ones you need to be a good manager.
According to a study published by the Corporate Executive Board Company, nearly 60% of first-time managers underperform during their first two years. And they are frustrated and unhappy in their role – more than 50% reported they would rather not manage people.
Why the Jump to First-Time Manager is So Difficult
I recently had the pleasure of catching up with my good friend and co-author of Full Steam Ahead: Unleash the Power of Vision, Ken Blanchard. Ken told me their research shows that the role of first-time manager is so difficult because they must contend with three new realities.
The first new reality: First-time managers must shift from being responsible only for their own work to managing the work of others, as well. As a manager, they need to work with their staff to set performance goals and then manage that performance along the way. This can be especially challenging when dealing with someone who is underperforming.
The second new reality: It can be emotionally challenging to manage a group of former peers who are now direct reports. Some new managers report suddenly being unfollowed on social media or not invited to lunches or other group activities. This can make a new manager feel alone and unsupported.
The third new reality: Not only are they responsible for helping their own team succeed, they now also play a role in the overall success of the organization. They must manage new relationships, both with their people and with other leaders in the company. And they now serve two groups—their direct reports as well as their own leader.
A Huge Shift Without Support
Most organizations don't understand the magnitude of the shift they are asking people to make when they promote them into a management position for the first time, and therefore don't provide the kind of support needed to ensure success. Blanchard found that 47% of new supervisors receive no training!
No wonder so many first-time managers are miserable. They are thrown in a new role, asked to make a shift they don't understand, and are not given support.
What Can You Do?
Read and share the article: Six Tips to Help First-Time Managers Start Off Right. 
If your boss is a new manager, cut him or her some slack. Recognize that new managers are struggling and are going to be making a lot of mistakes. You can make it easier for everyone if you let go of the things that don't really matter, speak directly with them about the things that do matter, and don't complain about them behind their backs.
If you are a new manager, recognize you are going to make mistakes, and be prepared to apologize when you cause problems for your direct reports. "I'm sorry" goes a long way. Don't try to figure this out by yourself. There are some excellent resources available. Ask your boss for help, read books like The New One Minute Manager, and ask about training in supervisory skills.
If you manage new managers and your company is one of the 53% that doesn't offer training, consider establishing a program in your company. Ken Blanchard's First-Time Manager Program looks like excellent program, and I would expect it to be of the same high caliber as all of their other programs.