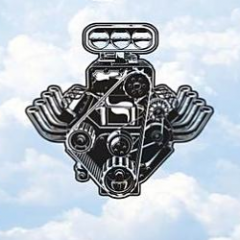 Guest post by S. Chris Edmonds
How is your team or department performing today?
I'll bet you think you know how your team is performing. Most likely you have dashboards that indicate production, error rates, profitability, sales, market share, and more.
You probably also have customer service metrics at your fingertips – tools that indicate service ratings, customer satisfaction, customer churn, and the like.
But do you know exactly how inspiring your work environment is?
Performance, customer service, and workplace inspiration are all equally important metrics.
The reality is that workplace inspiration isn't closely monitored, measured, or rewarded. Very few leaders pay attention to it. And if they do notice it – and notice that workplace inspiration isn't where they'd like it to be – they don't know what to do about it.
Workplace inspiration is a mystery in too many teams, departments, divisions, and companies around the globe.
Employee engagement is lower than leaders would like – and lower than employees deserve. Kevin Kruse shares the impact of employee engagement in this startling infographic. Among the "lowlights"
Blessing White's studies find that less than 1 of 3 employees are engaged.
The Conference Board's research indicates only 45% of employees are "satisfied" with their jobs.
Gallup's research finds that disengaged employees cost American companies over $350 billion in lost productivity annually.
A leader's job is more than managing processes and results. The leader's job also requires managing team members' energy.
What makes employees productive and engaged at work? A safe, inspiring work environment does!
Creating a team culture that consistently treats employees with trust, respect, and dignity does not happen by default – it only happens by design.
(Note that these concepts work effectively in teams, departments, divisions, plants, regions, and entire companies. For simplicity's sake, I'll use the "team" context.)
The challenge is that team leaders typically invest more time and energy in their team's products and services than they do into their team's culture, yet culture drives everything that happens in a team, good or bad.
Leaders of high performing, values aligned teams and departments are intentional about their team culture.
These leaders pay attention to how their team is operating, not just to how their team is performing.
These leaders are intentional about their team's purpose. They are intentional about the values and behaviors that guide everyone on the team in interacting with each other and with customers. They are intentional about performance by mapping strategies and specifying goals that support those strategies.
Each of these four elements are vital to workplace inspiration, employee engagement, terrific customer service, and consistent performance.
How does a leader create a foundation based on these four elements? Through an organizational constitution.
An organizational constitution is a formal statement of a team's purpose, values and behaviors, strategies, and goals. Your constitution outlines clear agreements for both performance expectations and values expectations.
Once these agreements are formalized and agreed to by all team leaders and members, the fun part begins. Announcing these new agreements doesn't "magically" create alignment, with everyone demonstrating desired behaviors. Demonstration must first be modeled by the team's leaders.
Only after those leaders are observed consistently living the team's values and behaviors will team members truly believe that leaders are serious about this change. When they do see leaders living them, team members will begin to model the behaviors themselves.
Having clear agreements about values and behaviors addresses the question about how to monitor, measure, and reward workplace inspiration. With tangible, observable valued behaviors, you will be able to pay as much attention to people's energy, enthusiasm, and trust as you do to their performance.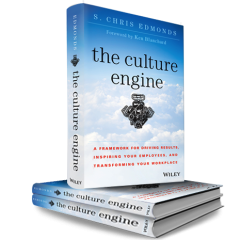 S. Chris Edmonds is the founder and CEO of The Purposeful Culture Group. After a 15-year career leading and managing teams, Chris began his consulting company in 1990. Since 1995, Chris has also served as a senior consultant with The Ken Blanchard Companies. Chris provides high-impact keynotes, executive briefings, and executive consulting and coaching. He has authored six books, including Leading At A Higher Level with Ken Blanchard.
Learn about organizational constitutions in Chris' book, The Culture Engine, which launches on September 29, 2014. His blog, podcasts, free assessments, research, and videos can be found at www.drivingresultsthroughculture.com. Follow Chris on Twitter and find him on Facebook.
Note from Jesse: I am delighted to host this guest post by Chris Edmonds, my long-time friend and highly regarded colleague at The Ken Blanchard Companies. Today marks the launch of his long awaited book, The Culture Engine. Organizational culture and performance are intricately interwoven. Chris shows how to create and use an organizational constitution – a break-through tool to help you shape this elusive, yet critically important ingredient to organizational success. The Culture Engine is available now at Amazon and Barnes and Noble.