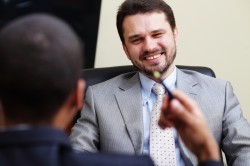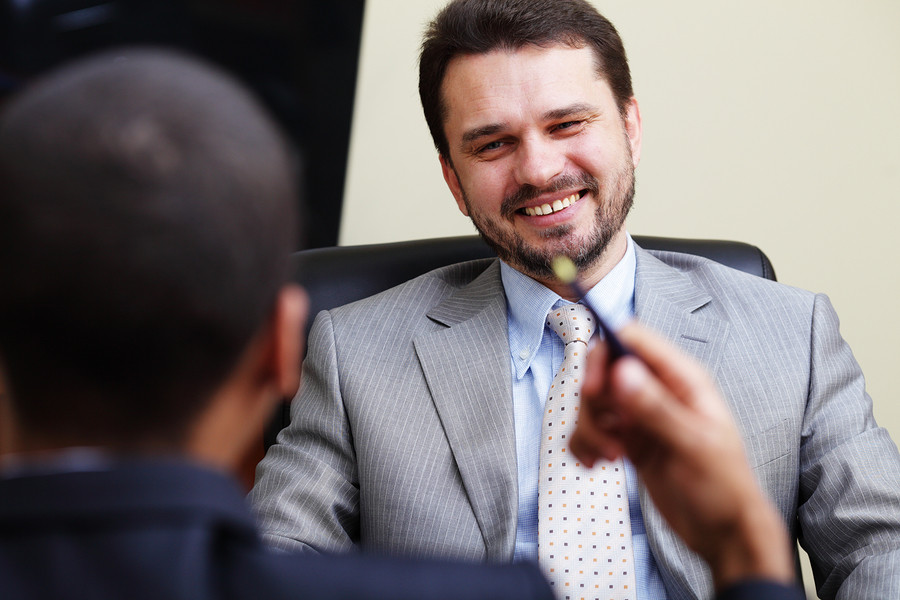 Guest Post by Julie Winkle Giulioni
Recently Forbes Magazine cited a study reporting that a majority of employees are dissatisfied and that "many feel stuck in their jobs, unable to consider a career move even if they're unhappy."
This is not good news if employers want an upbeat and engaged workforce. The article concluded with these suggestions: "offer more training and education. Also it pays to try to find a path up the ladder for current employees, and to help them know it's available to them."
Companies can and should offer targeted programs for employee growth, but the real power in employee engagement remains in the relationship between the employee and their boss.
The most effective and easiest way to help employees feel valued and find a career path is for their manager to hold regular "career conversations."
Here are 3 tips for holding a great career conversation:
Tip #1: Ask juicy questions.
You don't have to worry about having all – or really any – of the answers.  What you need to bring to the table are questions.  Good, juicy, insightful, thought-provoking questions.  Questions that make employees squint up their eyes a little bit, look off in the distance, and really ponder.
While coming up with these sorts of questions comes easily to some, most of us need to spend a moment to consider what you're trying to find out and how best to get it.  It's OK to ask hard, provocative questions.  In fact, these are the juicy questions that fuel the most productive career conversations.
Tip #2: Make silence your friend.
If you're asking the right questions, you're going to be making people think. They will be digging through their experiences, making connections, and reflecting deeply on who they are and what they do.  This might take more than a nano-second.  But often managers – whether motivated by the press of other priorities or out of a genuine desire not to make others uncomfortable – don't allow more than a nano-second for others to respond before they jump in with their own responses or more questions.
Just slow it down. Give employees the space and silence to consider the question and formulate a thoughtful response.  You'll realize a rich return on your investment of a couple of seconds.
Tip #3: Prove that you're listening.
I'm not referring to the nodding, smiling, 'uh huhs' and 'tell me mores' you might have learned in active listening training.  What is more important than what you do during the conversation is what you do afterward. Many employees have been conditioned to expect career conversations to go nowhere.
So surprise them by actually using what you've learned.  Make notes after even the most informal of career conversations using whatever system makes sense to you. Routinely glance at those notes and find ways to reference them – in your feedback, as you give assignments, or just in general.
These reminders powerfully refocus employees on their development… and open the door to more conversations.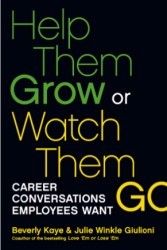 About Julie Winkle Giulioni
September 18 celebrates the launch of Julie's new book with Beverly Kaye, Help Them Grow or Watch Them Go: Career Conversations Employees Want.  Julie has spent the past 25 years improving performance through learning. She consults with organizations to develop and deploy innovative instructional designs and training worldwide. You can learn more about Julie's consulting, speaking, and blog at juliewinklegiulioni.com. Follow her on Twitter @Julie_WG
A personal note from Jesse:
Help Them Grow or Watch Them Go is an excellent book on an important subject. Last week I wrote about why managers need to be directly involved in development of employees. Bev and Julie show how to do this. They offer clear, practical advice that makes it easy for managers to hold the needed conversations. I strongly recommend this book for leaders at all levels…and the people who support them.  Keep it nearby. It's a resource you'll be referencing often!
Uncompensated endorsement.