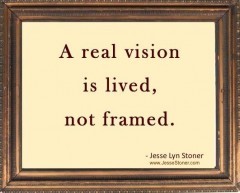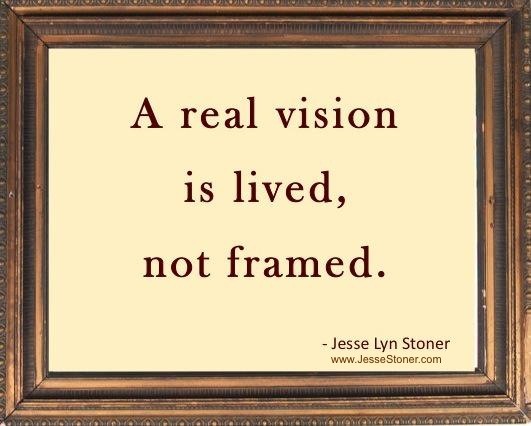 Do you want to know if an organization has a real vision? Take a look at what's happening – what is being accomplished? how is it being accomplished? are people collaborating toward a common goal? how do they feel about each other, the leaders and the company? What you see will tell you a lot more than any published words.
Thursday Thoughts:  A real vision is lived, not framed.
*       *       *       *       *       *       *       *       *       *       *       *       *       *
In addition to my regular leadership blog, I offer "Thursday Thoughts" – simple truths to remind you of what you know and provide an opportunity for reflection and deeper understanding.