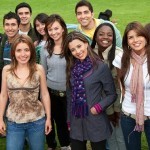 Guest post by Dan Schawbel
Millennials, also known as Generation Y, will comprise 75 percent of the global workforce by 2025. They are the most educated, most diverse and the most connected generation of our lifetime, and they are poised to make a major impact on corporate America.
Most companies aren't ready and don't understand the impact that this generation will have.
Millennials have a different view of how work should get done. They see no reason for many traditional corporate policies such as the dreaded nine to five workday. Yet, fewer than half of US companies currently have a workplace flexibility program and a mere 10% have entrepreneurship or community service programs. Companies are just not equipped right . . . → Read More: 5 Ways Millennials Will Shape the Future of Work