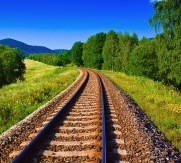 Guest post by Todd Nielsen
Vision, strategy, and goals are important …but they are not enough. One of the greatest challenges in business—and frankly, one of the greatest challenges in life—is doing the things necessary to make one's vision a reality.
To ensure the realization of your vision, you need to set up structures and processes that act as guardrails to keep you from falling off the path.

1.   Get Organized
Before you begin down the path of execution, spend some time getting yourself organized by creating processes and checklists to help you stay on track. I use a daily planning agenda, a weekly planning agenda, and a social media checklist. I also set up recurring emails, as well software systems for tracking my progress and reminding myself of deadlines and tasks.
Meet with your key stakeholders to make sure they support not only your vision, but also the specific efforts you will be making to achieve it.
2.   Tracking & Measurement
Consistently tracking and measuring your progress will help maintain motivation and keep you aware of how you're advancing toward your goal.
There are many tools available to help you do this. From a simple checklist, a spreadsheet, mind-mapping software, project management software, or software designed for goal tracking. I use software called Goal Enforcer.
Whatever you decide to use, you need to configure it and set up specific processes for how you will use it: when you will record your progress, and how you will measure the advancement towards your goal.
Tracking is important because, as you measure your progress and gain greater insight into your journey, you may have to adjust your course and alter your plans.
3.   Accountability
It's too hard to do this alone. Set up a regular time to meet with a coach or a partner to help keep you accountable. It can work well to make an agreement with a partner where it is mutual – where you help keep them accountable for their own plans and goals as well.
Choose someone who is genuinely concerned with the success of your vision, who will be brutally honest with you, and who will not accept excuses. Make agreements on how they will encourage you, keep you on track, and push you to do your best.
4.   Rewards
While you may think the thrill of achievement will be enough motivation to keep you progressing to the end; it is important to set up reward(s) for achievement of your vision, and/or smaller rewards as you reach certain milestones.
For me, I chose a trip to Europe or Asia, as my big reward for reaching my 2012 goals. Whatever your reward is, make sure it is big enough to keep you moving through the tough times. Creating smaller rewards as you reach milestones is also beneficial. Rewarding yourself for achievement is a much more effective alternative to beating yourself up for non-achievement.
These four strategies: getting organized, tracking, accountability, and rewards will help keep you on the path of execution to transform your vision into reality. The journey may not be easy, but the reward will be worth it.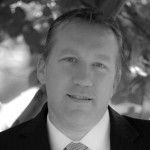 About Todd Nielsen
Todd Nielsen has extensive leadership experience as a CEO, COO, president, & vice-president of companies in the IT & telecommunication industries. He writes about leadership at his blog: 
A Slice of Leadership
. You can learn more about him and connect with him on 
Twitter
, 
Facebook
, & 
LinkedIn
.