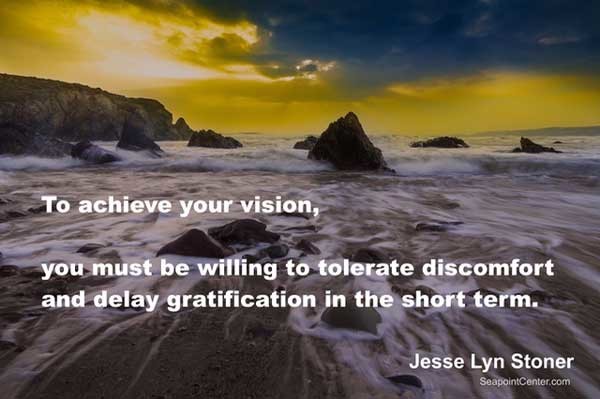 Thursday Thoughts:
Are you committed enough to your vision that you are willing to tolerate discomfort?
If you are willing to hold onto your vision in the midst of discomfort, and if you are willing to live with the tension that is generated when you care about your vision but don't see a clear, easy path to get there, then tension will become your friend.
One of the laws of nature is that tension seeks resolution, and it can become a force that propels you in the direction you desire.
However, that same tension will destroy your dreams if you let go of your vision to alleviate its discomfort.
To achieve your vision you must be willing to tolerate discomfort and delay gratification in the short term.
*       *       *       *       *       *       *       *       *
In addition to my regular leadership blog, I offer "Thursday Thoughts" – reminders of simple truths and food for thought.