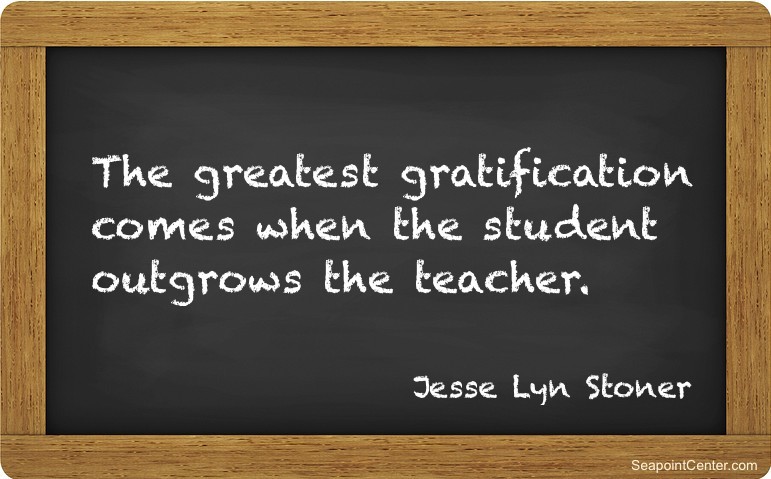 Thursday Thoughts: The best coaches coach themselves out of a job. The goal is not to keep people dependent but to give them wings. The greatest gratification comes when the student outgrows the teacher.
Jesse Lyn Stoner

*       *       *       *       *       *       *       *       *       *       *       *       *       *
In addition to my regular leadership blog, I offer "Thursday Thoughts" – simple truths to remind you of what you know and provide an opportunity for reflection and deeper understanding.