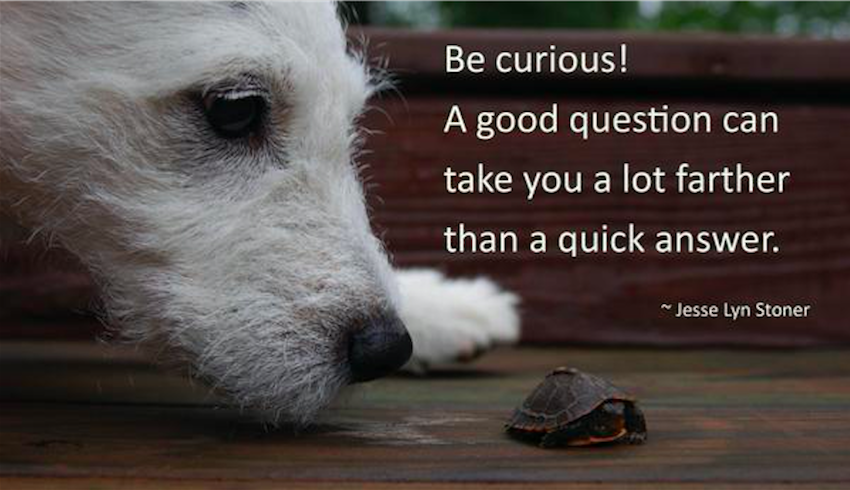 Thursday Thoughts
Successful leaders are intensely curious.
Instead of giving quick answers, they ask great questions.
Be curious!
A good question can take you a lot farther than a quick answer!
*        *        *        *        *        *        *        *        *
In addition to my regular leadership blog, I offer "Thursday Thoughts" – reminders of simple truths and food for thought.