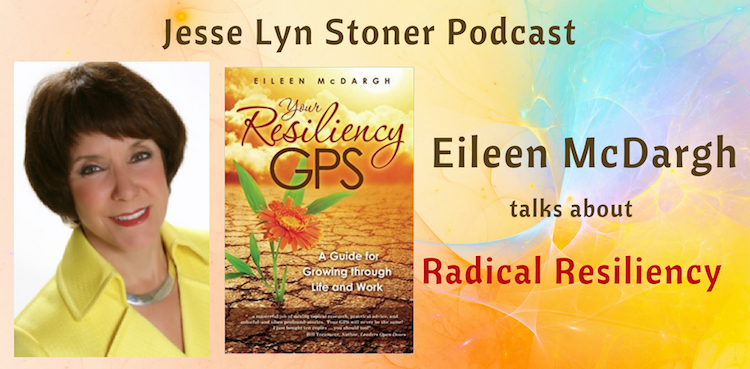 Radical resiliency is about more than simply "bouncing back." Eileen McDargh, internationally recognized keynote speaker, master facilitator, award-winning author, and founder of The Resiliency Group, shares her insights on resiliency and leadership. Eileen is the author of Your Resiliency GPS: A Guide for Growing through Life and Work and The Resilient Spirit: Heart Talk for Staying Rightside Up in a World That's Upside Down.
Click Below to Listen to the Interview

In this 25-minute interview, Eileen McDargh explains how resiliency is a life skill that supports you, not only during challenges and times of adversity, but also during times of opportunity and growth. Resiliency is rooted in energy, and the key to mastering it is in learning to manage energy. Resiliency is not about bouncing back, it's about bouncing forward.
You will discover:
What is "radical resiliency" and how it is different from the traditional definition.
The three mindsets that will increase your capacity for resiliency.
What radical resiliency looks like in business and in your personal life.
"Radical resiliency is not about adversity but advantage. It is not about pain, but possibility." Eileen McDargh
We'd love to hear from you! – your thoughts, reactions or questions.