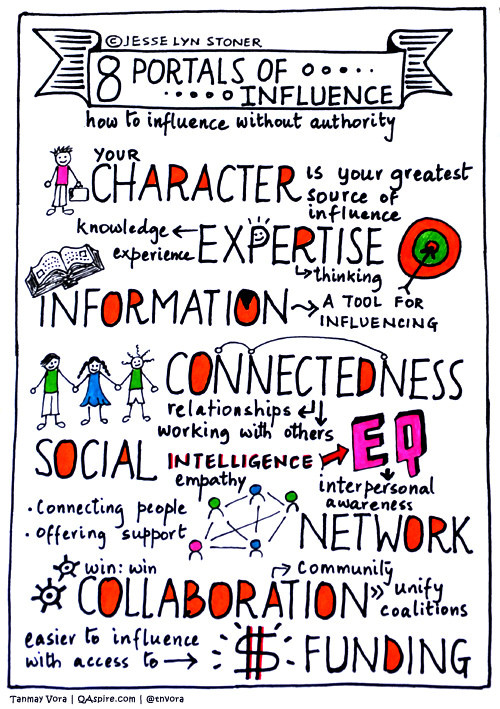 I am delighted and honored that Tanmay Vora created this Sketch Note of "The 8 Portals of Influence," described in more detail in my blog How to Influence Without Authority. In today's complex world, leaders need to develop multiple channels of influence. These alternative paths to leadership can be effective when you don't have or don't want to use authority. You don't need to have access to all eight portals, but if you want to be effective, it helps to develop more than one.
I am a big fan of Tanmay Vora's insightful, award-winning leadership blog, which I read regularly. He is recognized as one of the Top 5 Indian HR Influencers on Social Media.
Also a talented photographer and artist, he has created several other excellent Sketch Notes including The Art of Effective Mentoring,  Nine Roles for Great Leaders, and Leadership Lessons from Dr. A. P. J Abdul Kalam. You can find Tanmay Vora on Twitter @Tnvora and on Facebook.