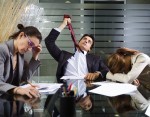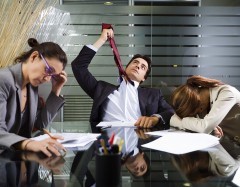 Wouldn't it be nice if everyone thanked you at the end of the meeting and told you how glad they were to have been there?
How likely is that to happen?
A recent study found that for the second year in a row, workers reported meetings as "the biggest distraction and waste of time presented by the workplace."
Did you know that time spent in meetings has skyrocketed? Harvard Business Review reports leaders spend more than two days a week in meetings, an amount that has increased every year since 2008.
Recently I had the pleasure of being interviewed by Kevin Eikenberry for his "Remarkable Leadership Online Seminar" about how to host productive meetings. We had a lively conversation which you can listen to . . . → Read More: The Art of Hosting Meaningful Meetings