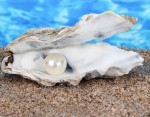 The team was excited and energized. They had created a vision that would lead to the breakthrough they had been looking for.
They set goals and identified next steps, roles and communications. They had a great plan and the means to achieve it.
All set, right?
Wrong.
They fell victim to "creative tension."
Working toward the vision was not as exciting as the process of creating it. At times it was downright mundane.
It was harder than they had anticipated. It required more work, making adjustments to plans, communications and coordination was more difficult.
Some people began to say the vision wasn't practical. Others decided they really didn't want the vision after all.
Soon things on the team returned to normal, and life returned to . . . → Read More: Prepare for Creative Tension or It May Cloud Your Vision