What do you believe about greatness? Do you hear the call to greatness or is it reserved for a select special few?
Great Quotes on Greatness
"Everyone has the power for greatness — not for fame, but greatness, because greatness is determined by service." ~ Martin Luther King Jr.
"Never underestimate the power of dreams and the influence of the human spirit. We are all the same in this notion: The potential for greatness lives within each of us." ~ Wilma Rudolph
"The starting place for your greatness is desire. The desire to succeed, to serve others, to keep on going no matter what." ~ Assegid Habtewold
"Nothing liberates our greatness like the desire to help, the desire to serve." ~ Marianne Williamson
"Just do what must be done. This may not be happiness, but it is greatness." ~ George Bernard Shaw
"You treat people with greatness and greatness will come back to you." ~ Afrika Bambaataa
"You can only become great at that thing you're willing to sacrifice for." ~ Maya Angelou
"The price of greatness is responsibility." ~ Winston Churchill
A Great Story About Greatness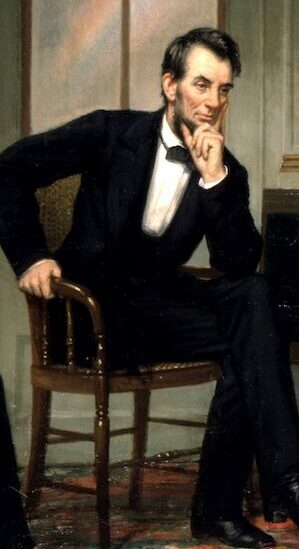 It is said that president Abraham Lincoln often slipped out of the White House on Wednesday evenings to listen to the sermons of his friend Reverend Phineas Gurley of the New York Avenue Presbyterian Church.
One evening on the walk home, the aide asked Mr. Lincoln his appraisal of that night's sermon.
The president thoughtfully replied, "The content was excellent; he delivered with elegance; he obviously put work into the message."
"Then you thought it was an excellent sermon?" questioned the aide.
"No," Lincoln answered.
"But you said that the content was excellent and it was delivered with eloquence," the aide pressed.
"That's true," Lincoln said, "But Dr. Gurley forgot the most important ingredient. He forgot to ask us to do something great."
Greatness is not for you – it's not for your benefit. Greatness is not about being famous nor even about being appreciated by others. Greatness lies in being of service to others, participating in creating a better world, and calling others to greatness.
"Use your life to serve the world, and you will find that it also serves you," ~ Oprah Winfrey
The secret to greatness lies in the small actions we each take every day. Each of us is capable of achieving greatness through our everyday actions. Most of the good in the world is built on the accumulated efforts of ordinary people doing small things in a great way.