"Leadership is about going somewhere.
If not in service of a shared vision, your leadership efforts are in danger of becoming self-serving."
"Success depends on knowing who you are, where you're going, and what will guide your journey – having a vision."
.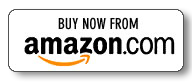 [gn_button center="yes" link="http://www.bkconnection.com/static/Full_Steam_Ahead_2nd_EXCERPT.pdf" color="#1D3777″ size="3″ style="1″ dark="0″ radius="auto" class="firstchapter" target="self"]Read The First Chapter Free[/gn_button]
What people are saying about Full Steam Ahead!
This engaging story is full of practical advice that you'll be able to apply immediately. It's essential reading for any leader who needs to answer the question, 'Where are we going?' Come to think of it, that would be all of us!
~Jim Kouzes
coauthor of The Leadership Challenge and The Truth About Leadership
I've shared this book with friends and coaching peers alike and continue to do so in order to share the wisdom and effective guidance that Ken and Jesse provide on each and every page.
~John Calipari
Head Coach, University of Kentucky Men's Basketball
The clearest, the most cogent statement I've read that gives meaning and life to vision. Even Dilbert will get it!
~Warren Bennis
author of On Becoming a Leader
Vision answers the question, 'What mountain do we want to climb?' Full Steam Ahead! is a wonderful guidebook that will not only help you find your mountain but give you all the road maps and tools you'll need to make it to the top. Highly recommended!
~Garry Ridge
CEO WD-40 Company
…extract the lessons from this wonderfully powerful and simple book and put them into practice, the rewards will be extraordinary
~Patrick Lencioni
author of The Five Dysfunctions of a Team
Full Steam Ahead! is a must-read!
~James H. Amos, Jr.
Chairman Emeritus, Mail Boxes Etc.
A powerful, simple guide for a journey we all need to take.
~Margaret Wheatley
author of Leadership and the New Science
If you're like me, you can polish it off in two days. But if you're wise, you'll read it slowly in order to savor it. I read most of Full Steam Ahead at lunchtime, a chapter a day, with a pen handy for taking notes.
~Ted Coiné
Author of Five-Star Customer Service and Spoil 'Em Rotten!